An Updated Space
Looking to improve their brand, atmosphere, and patient attraction and retention, a medical office reached out to healthcare consultant, Leslie Hack, MBA of Comprehensive Physician Consulting (CPC). Their goal was to work alongside Leslie to delve into the overall patient experience and determine what modifications could be made to make patients feel more comfortable while waiting for their appointments to begin. After obtaining the office's goals and requirements, Leslie performed a case study ultimately leading to a total update of the waiting areas and the refinement of the office's marketing and branding approach.
The Case Study
The case study revealed that the office was outdated, dull, and housed well-worn furniture. The patient experience was found to be lacking. Working on the new brand, Leslie reached out to Debra Hoffman, owner of System Office Design. Debra and Leslie have a history of collaboration working on the interiors of several medical offices. Together, they took the results of the case study and put that data to good use.
A Fresh Interior
To enhance the interior design, Debra chose to create a more modern look for this state-of-the-art practice. Paints and seating materials were selected based on the rebranding plan. In this case, a deep purple and attractive turquoise were chosen. The waiting room chairs were replaced that offered more comfort and added more decorative interest to the area. Here we can see a before and after of the interior.
BEFORE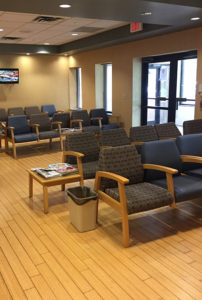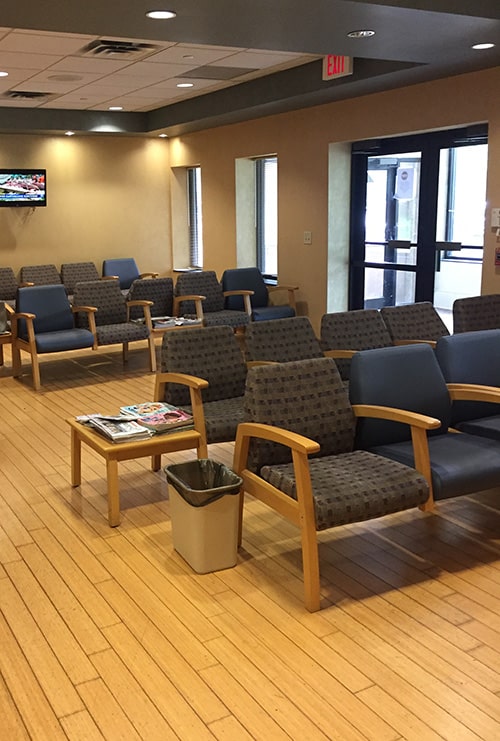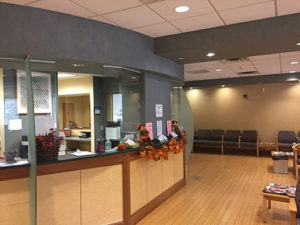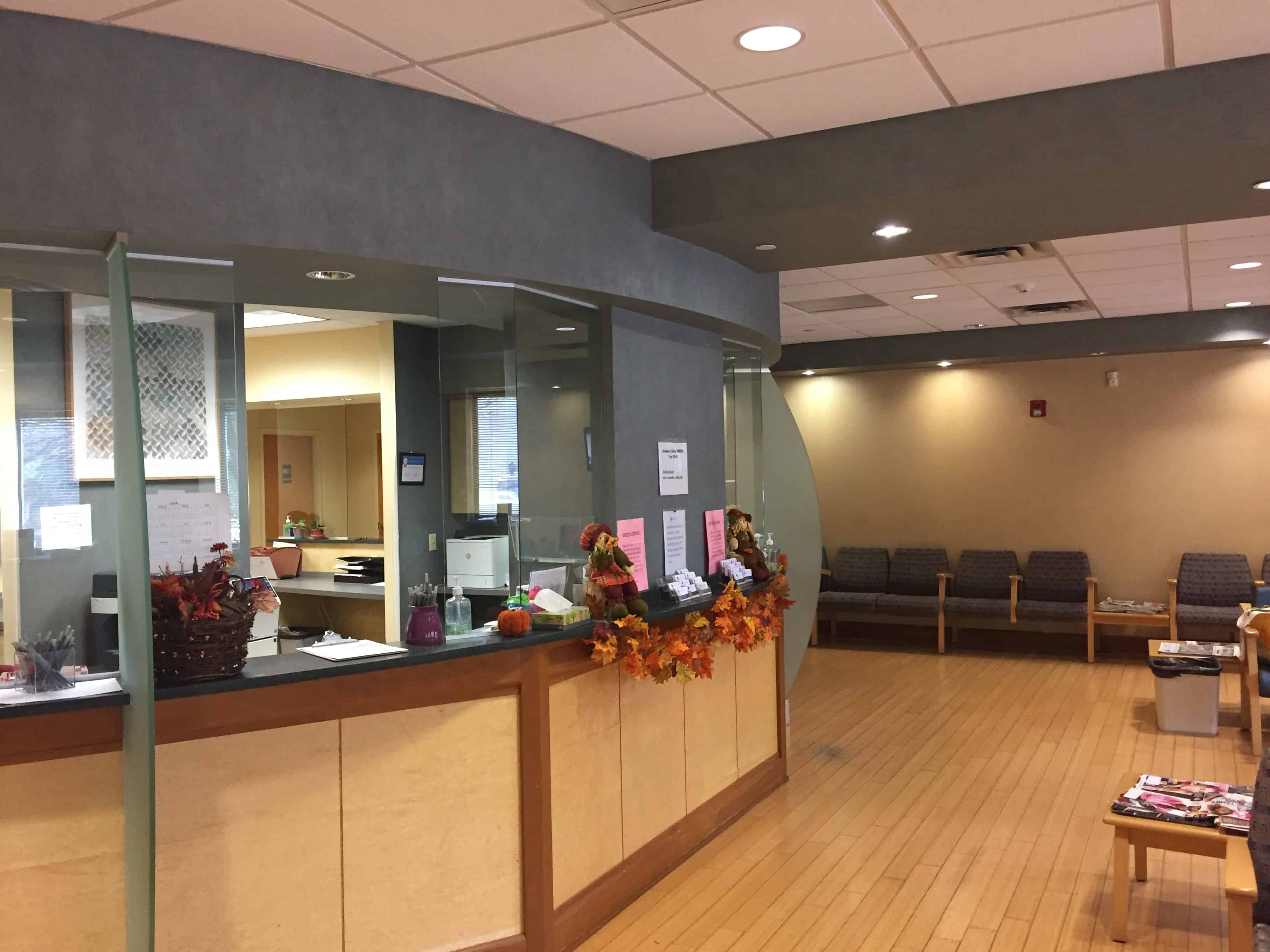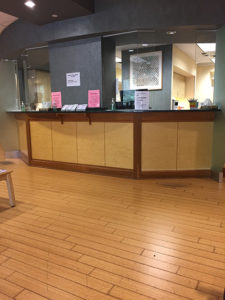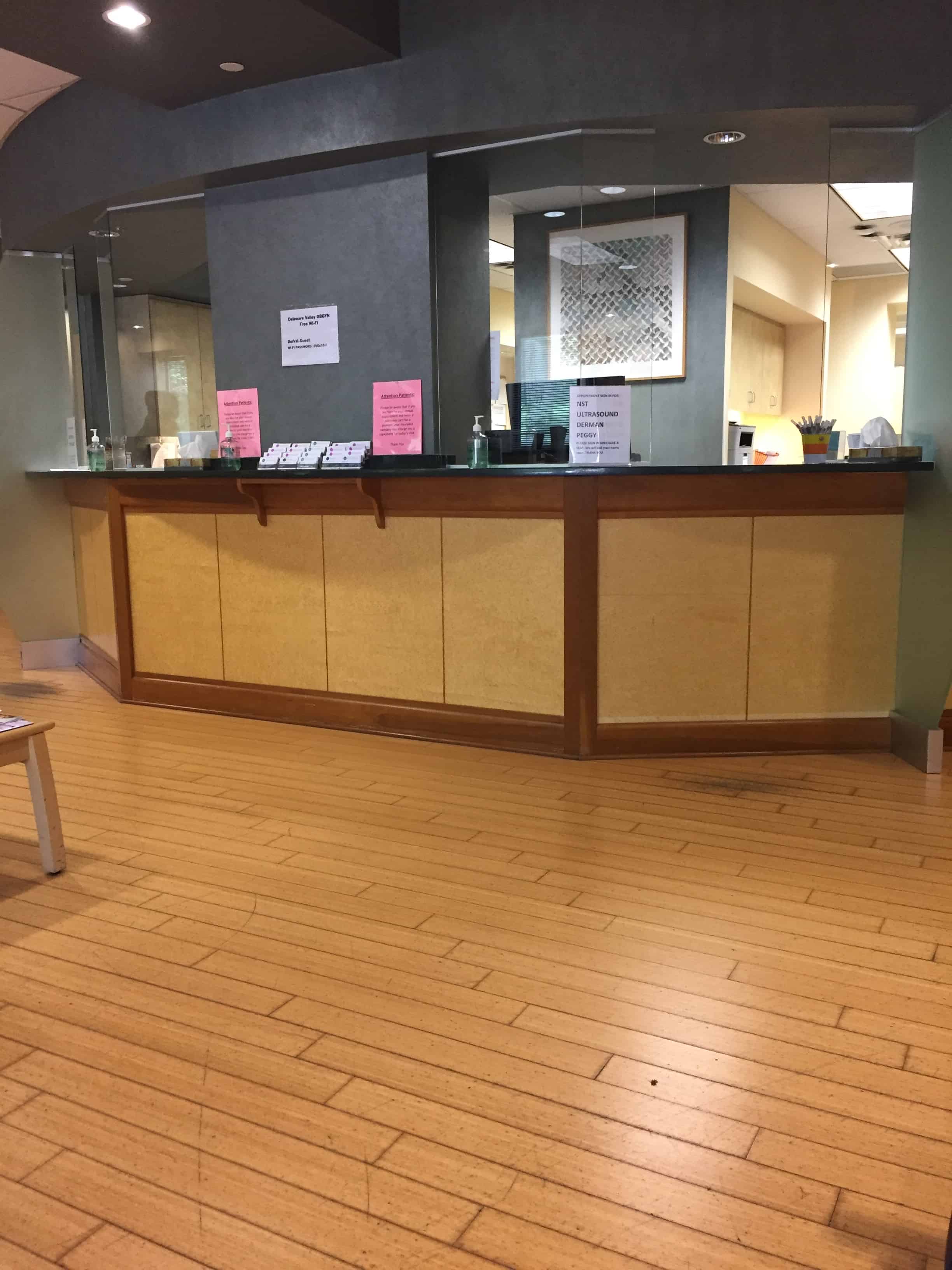 AFTER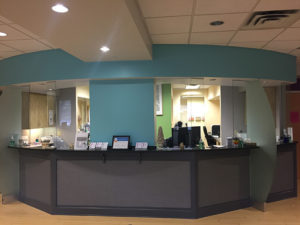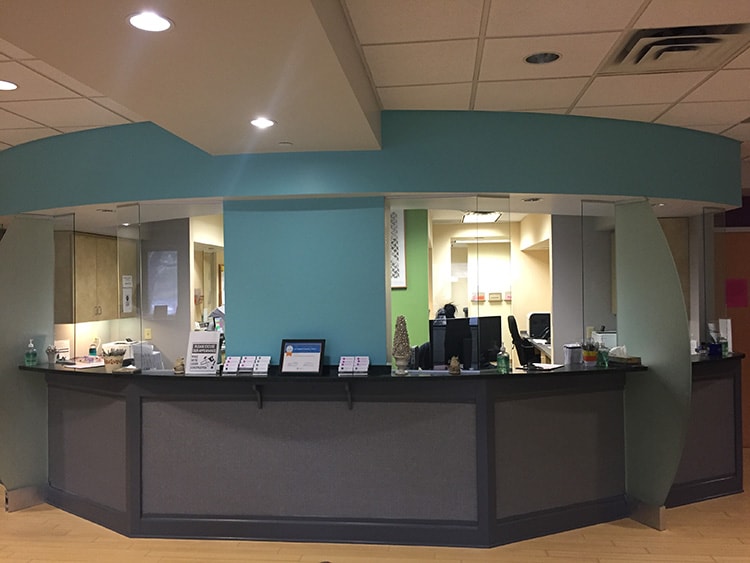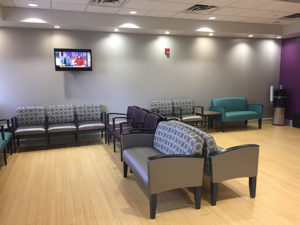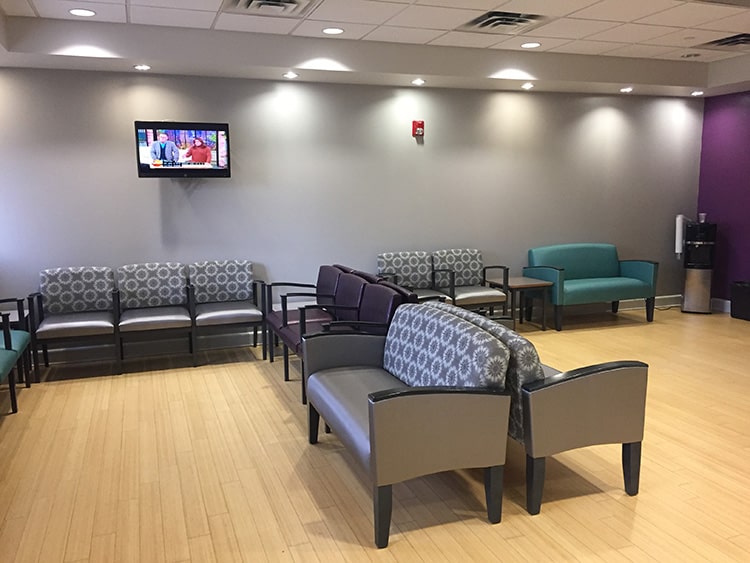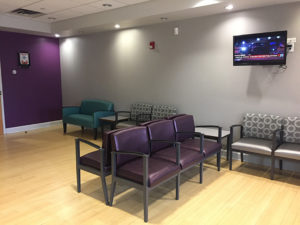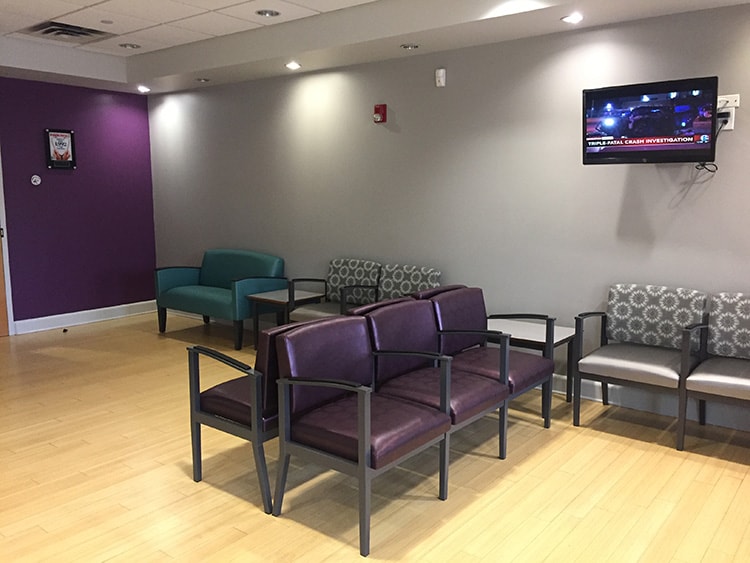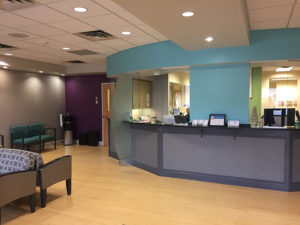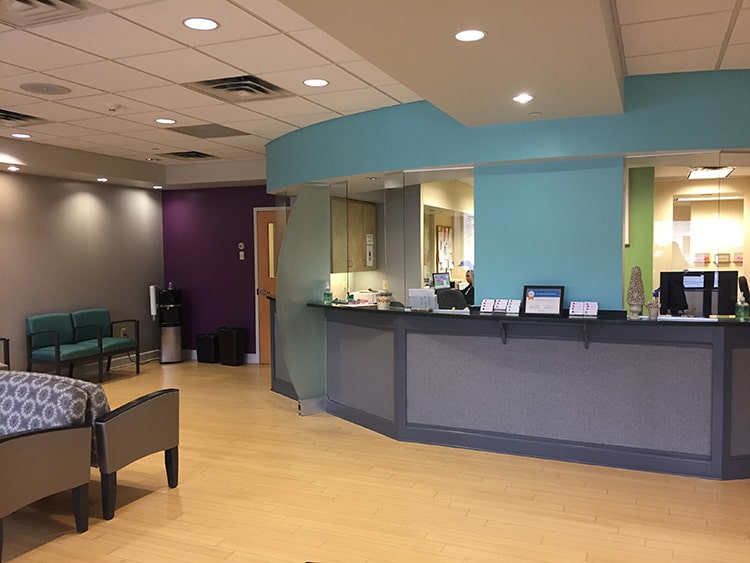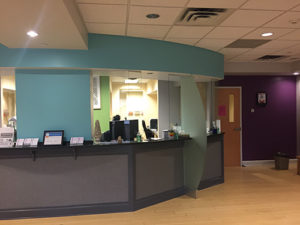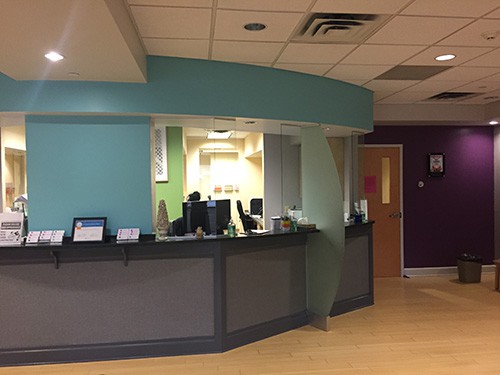 A Brand New Look
Looking side-by-side, there is an obvious upswing in the atmosphere and design. It is clear that patients new and old will feel more comfortable and will have a more positive experience.
Are you looking to redesign your medical office? Learn more about System Office Design's products and services. You can reach out to Debra here.