Functional and Innovative Dental Interior Design Solutions
Dental offices have changed dramatically in recent years. Modern practices are sleek and attractive with state of the art equipment. This modern design must be incorporated in a way that makes optimal use of available space for the staff to operate, and most importantly, creates a warm and comfortable atmosphere for patients. Many dentists are also adding new services; such as botox therapy, dermal fillers and other elective cosmetic treatments, and it is important to blend these in seamlessly with the new dental interior design.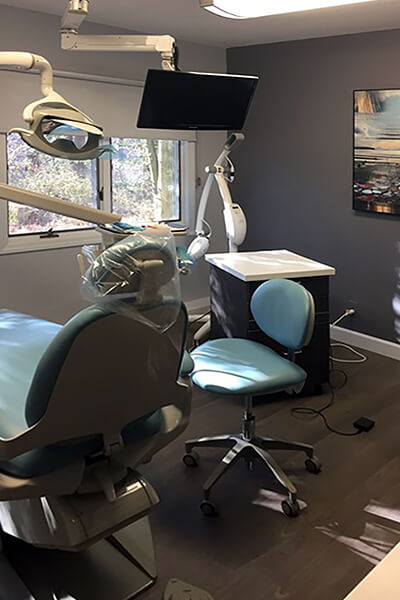 At System Office Design, we have over two decades of dental interior design experience. We have worked with countless dental practices over the years, and we have in-depth knowledge of the design process, as well as what types of furniture and materials that should be used to ensure your success. We put our extensive experience to work to provide customized dental design solutions based on the needs, budget and timeframe of each client we serve.
We handle all types of dental interior designs, from partial updates to new offices and full redesigns. For example, this may be your first dental practice. A complete build-out is needed, yet you don't know where to start. We'll be there with you through every step of the process; from space planning to waiting room chairs to creating custom reception desks. We can even bring you top dental equipment specialists and contractors who focus on the dental industry. Our one-stop shop will personalize and guide you through the entire build-out process.
On the other hand, you may have purchased an existing dental practice which is dated, and you would like to establish your own brand and identity. We'll guide you through the selection process, making sure your lighting, wallcoverings, flooring solutions, countertops, office furniture and accessories are the best fit for your patients, your staff and you.
You'll select from materials developed specifically for the dental community. The colors will be a calming and relaxing palette to help reduce any anxiety, and to help sell the elective cosmetic services you may want to add. You'll get to see and feel samples of the fabrics and furniture.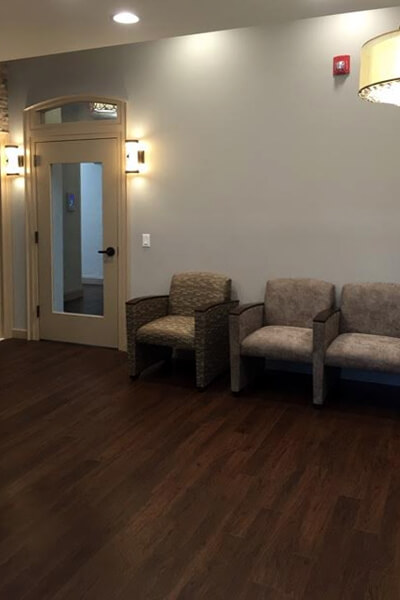 Your Full-Service Dental Design Project Management Partner
We provide a full range of interior design services and products for dental practices, including but not limited to:
Personalized Consultation
Space Planning
Patient Waiting and Operatory Furniture
Wall covering, Window Treatments, Flooring and accessories
Full Project Management
Dental interior design projects are highly complex with countless moving parts that must be managed effectively. And for busy dental professionals, it can be a major challenge dealing with the details of your project while trying to run your practice.
At System Office Design, we manage your design project from start to finish, so you don't have to worry about it. We work closely with top area professionals, including architects, contractors, designers, equipment suppliers, IT/phone vendors, and many others, to ensure a high-quality design and timely project completion. Or if you have your own professionals you prefer to work with, we are happy to coordinate with them as well.
Our Owner, Deb Hoffman, works directly with dentists and office managers to achieve their interior design goals. We understand that you are busy, and we are flexible and available to fit your schedule. As a business owner herself, Deb understands the need for accuracy, efficiency and meeting budgets. She and her staff strategically guide you through the design and furniture process by listening to you, focusing on the details, and providing a final product your patients and staff will enjoy.
Ready to get started? Call us now at (609) 514-5334 to schedule a complimentary review of your current office for adding modern updates, or a review of new space needs.