"I have had the pleasure of working with Deb Hoffman of System Office Design on two major renovations of medical facilities. As an Owner's Representative focused on engineering and construction, accessories such as seating, tables and privacy curtains typically are not my top priority. However, those are the trappings that help cement a user's first impression, so the choices are critical to the success of a project. Not only is Deb on top of the latest trends in style, color and material, she also is quick to appreciate an Owner's schedule and budget constraints, offering multiple attractive, functional options that meet the needs of a Practice. When the unavoidable surprises happen, Deb and her Team, including Terese and Kevin, are swift to respond and implement timely, cost-effective solutions. I enthusiastically recommend System Office Design for your renovation needs."
Janet E. Angeline, Owner Rep
---
"I started a new job and was tasked with fully furnishing new office space for the company I work for. I was given a basic layout and an idea of what they were looking for. It was a very daunting project for a brand-new employee to undertake. And then I found Deb and System Office Design. Deb and Terese and team helped walk me through every step of the process and helped me figure out what would or would not work for our needs and the space we were working with. Deb and team were always available for my calls or emails with any questions or concerns I had, and really made me feel comfortable that I had made the right decision to go with System Office Design, and I would highly recommend to anyone that asked. The office looks fantastic, and everyone loves how it turned out."
Cheryl MacSherry, Office Manager, Materialise
---
"I initially use Deb and System Office Design to help remodel my office 10 years ago. She did a wonderful job of transforming a small tight space into a comfortable reception area. The seats that she supplied stood the test of time so that when I was building my new office, we gave her a call. Her design and input was superior to others we were considering for the job. Again, Deb delivered! We have so many compliments on our new reception area – it looks amazing, it's comfortable, but it's also got many different components/areas that there is something for everyone. I couldn't be happier with Deb and her choice of furniture and fabricates. She did so great 10 years, and this time she out-did herself! I'm so happy I hired her again. It's important to point out that Deb is involved throughout the process and is there on delivery day. Thank you Deb!!"
Dr. David Caggiano, Caggiano Orthodontics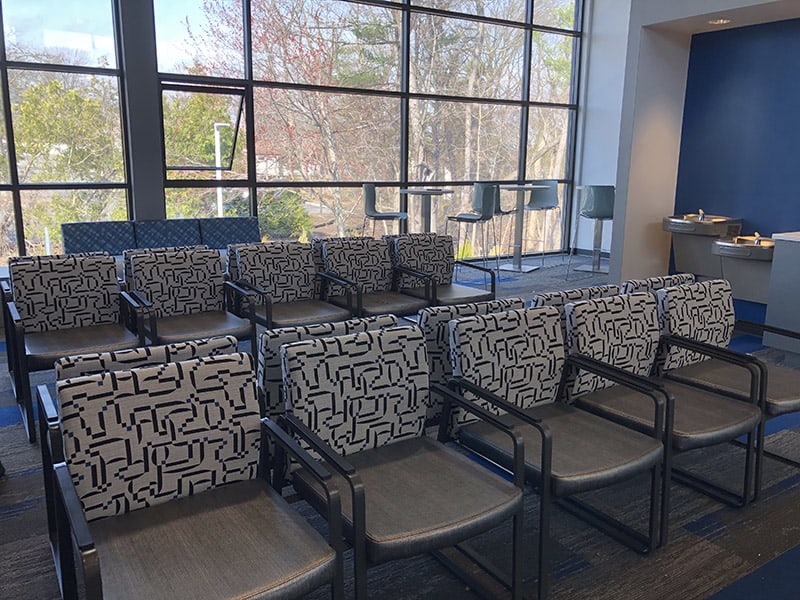 ---
"Being a busy Gastroenterology group, and having existing stress that already comes when moving your practice, System Office Design, took away a huge part of that, and turned it into an enjoyable process.
Our new place had great potential, but we certainly didn't have the vision that Debra Hoffman and her team had. They transformed a very somber clinic into a modern work place, blending the perfect balance of modern chic appearance while maintaining a professional look as you would expect for a physician's office.
The layout, color schemes, and utilization of space can't be praised enough by our team and more importantly our patients. System Office Design made our dream into a reality, thank you for everything!"
Dr. Neil Nagaria, Ocean Family Gastroenterology
This project's services: Interior Design, Patient Flow, Furniture, Accessories and Signage
---
"We found System Office Design using a simple Google search.  From our first meeting with Deb, until the renovation was complete, she consistently and reliably saw us through each phase of our project.  Deb always came prepared and offered various options and solutions to meet our needs.  We found her to be easy to work with, as well as very responsive and thorough.  Deb managed the entire project, from the design, layout, measuring, ordering, install, etc., allowing us to focus on our business.
Added Bonus…the install was completed during our holiday shutdown, which meant no down time for us.  This was invaluable, as Deb was willing to work around our needs, and sacrifice her holiday time as well.  Kudos to her and her team for getting us up and running in our newly remodeled space.  Google pointed us in the right direction on this one. "
Tom Trainer, Sullivan Steel Services
---
"Working with Deb and her team was one of the best professional experiences in my career. Not only are they incredibly creative, their attention to detail is phenomenal! Deb coordinated perfectly with all the parties involved, in our somewhat massive renovation, and it went more smoothly then I could have EVER imagined!! Would never recommend any other designer!"
Stacey Painter, CFO/COO of North American Filtration, Inc.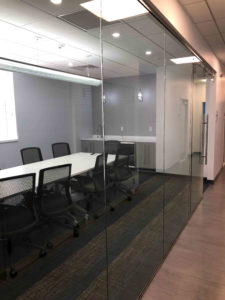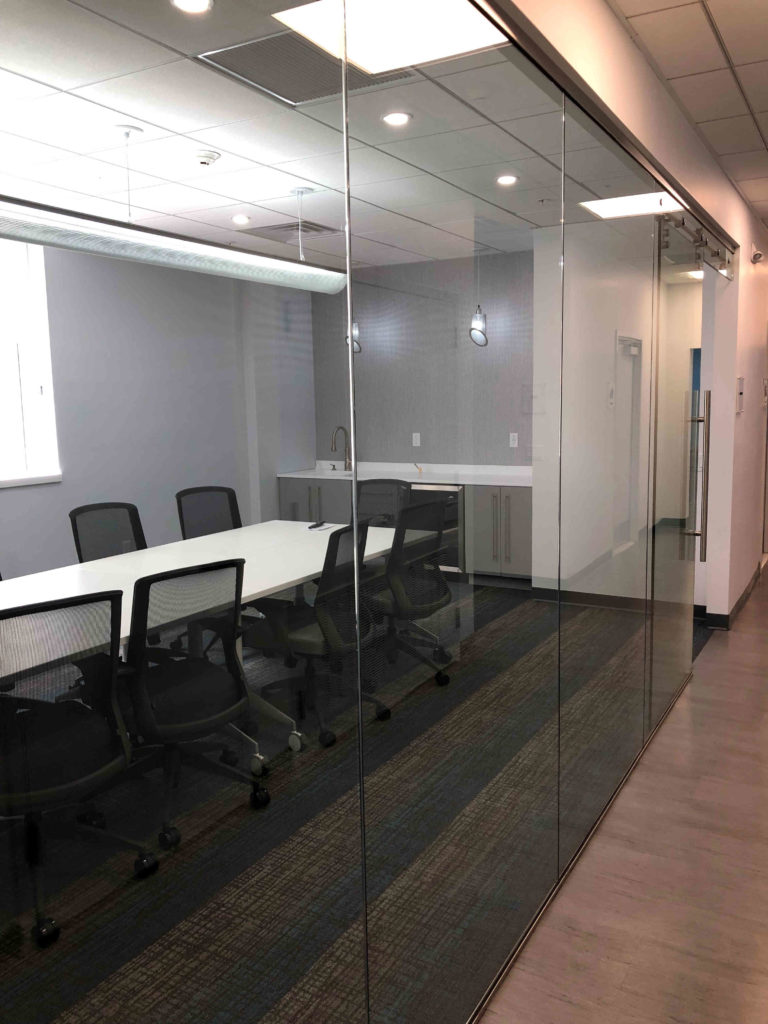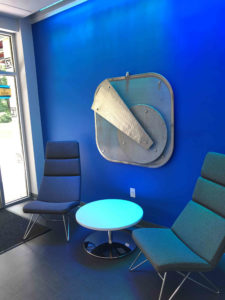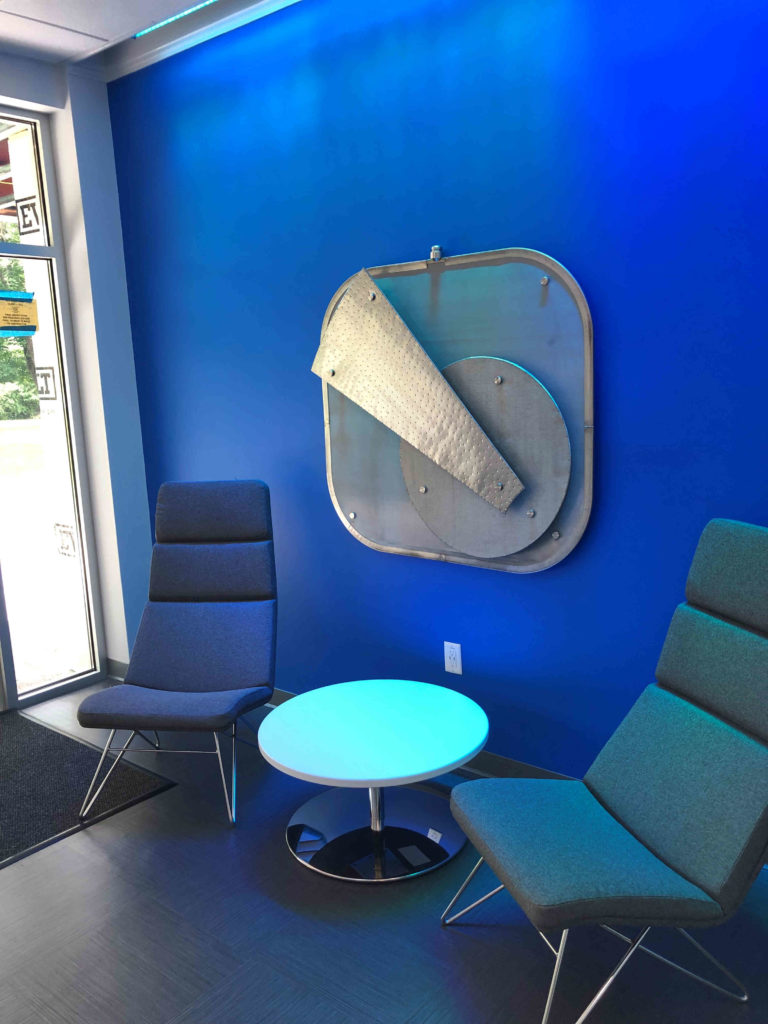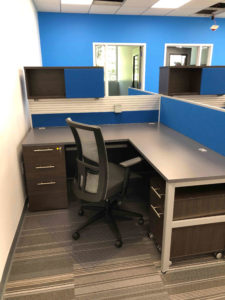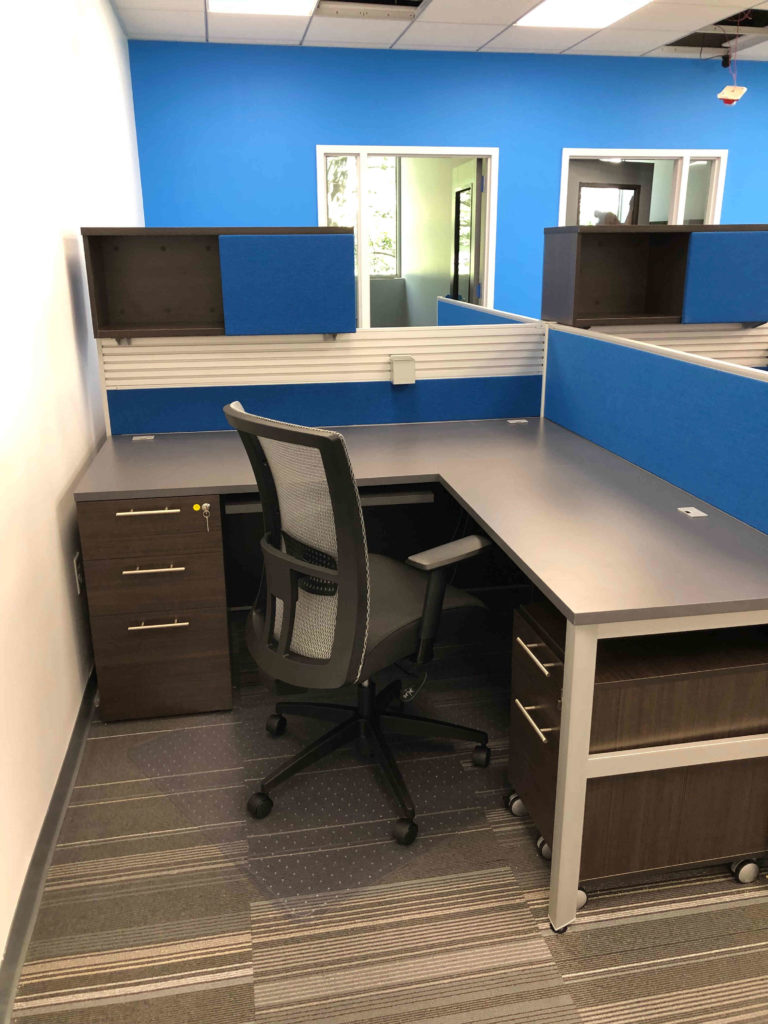 ---
"Deb, A HUGE thank you to you and your team. I truly appreciate everything that you did for us – starting with listening to what our goals were, coming up with designs based on our conversations, providing ongoing communication and status updates, and being there for us until the final pieces were delivered. You and your company are the Ritz Carlton of the office design business." Fondly,
Michelle Heide, Patton, Heide & Associates
---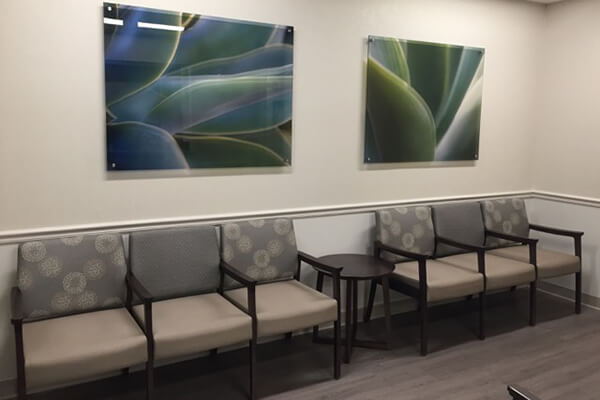 "Deb thanks so much for the fantastic design of our new office build-out. Being a busy surgeon, I just didn't have the time to manage the design finishes and furniture. On a recommendation from our builder, I turned the entire process over to you. Being a poor delegator, this was not an easy feat. Paint color choices, wallpaper, fabrics, furniture, cabinetry laminates, artwork and flooring were all handed over to you. Now that it's all done, I'd like to say "job well done". Everything looks fantastic. We've had positive feedback on the look of the new office from other doctors and patients alike. Let us know if you need a reference."
M. Schwartz, MD
---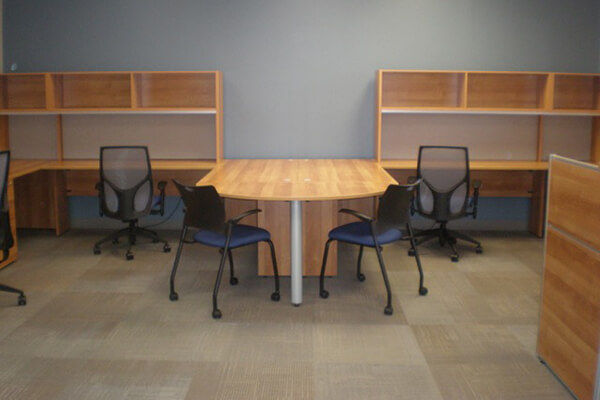 "Deb and Terese are two amazing professionals who bring their years of experience to your project. The guidance and expertise in what they provide shows in the quality of their work, attention to details and of their ethics. I never once felt rushed during a consultation or meeting. The outcome of the designs and execution of all the plans were exactly what we expected. The final results were astounding and the compliments are nonstop. They made our office into a place where we are all proud to work!"
Sandra Lee, General Manager of New Jersey Laboratories
---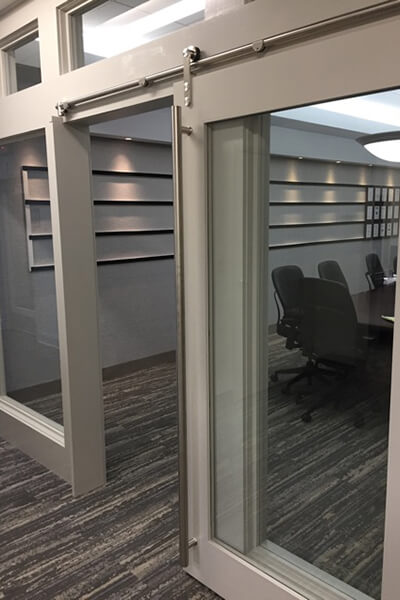 "Debra and her team did an extraordinary job of helping us redesign and update our offices. She was both creative and detail oriented helping us create a practical, modern and classy work environment. Deb worked with us from design to specification to construction assuring that each phase of our renovation was well coordinated and implemented. Our staff and clients love our new look!"
Alan Scharfstein, CEO DAK Group
---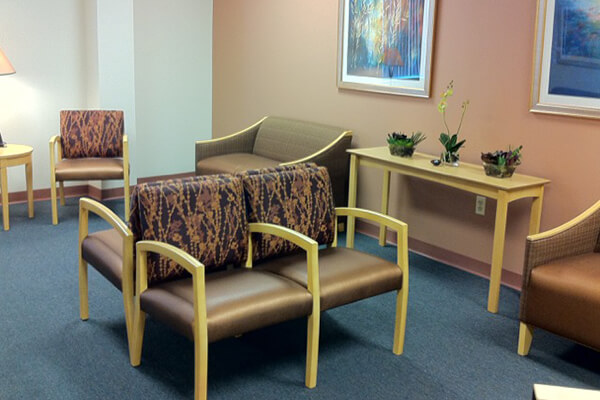 "It is with great pleasure that I write this testimonial on behalf of Deb Hoffman and her company System Office Products, Inc.  Deb is an exceptional interior office designer who is passionate and extremely knowledgeable about her work. Deb helped me design and set up a new medical office in Princeton NJ.  I have worked with many other office designers in the past and this is the first time that I found someone whose vision and taste were in line with mine, and whose experience and understanding of the trade took all the work and worry off of my shoulders.  When you are opening a new office, you have a very long list of responsibilities.  She guided me and made suggestions on the little things that I had forgotten which saved me from circling back again later to complete the job.  Her vendors that she works with are top notch and she cares about every detail until you are satisfied.  We love our new office and I would highly recommend that you call System Office Design for your next venture.  You will see the difference."
Carla Scott, Practice Administrator Delaware Valley Fertility
---
"System Office Design has been instrumental in improving/branding our 3 office locations over the last 2 years.  Their knowledge and assistance in designing the office layouts, identify the right type of furniture, and interior design was a crucial part of upgrading our office space.  They allowed us to dramatically improve our office space on a modest budget and stayed involved with the projects to their completion.  Outside of the office, System Office Design continues to provide us with effective marketing/promotional materials (eg, mugs, shirts, bags).  The staff is professional, reliable and easy to work with.  I would recommend them without hesitation to anyone!"
Bruce Reed, Senior Administrator Manager The ELM Group, Inc
---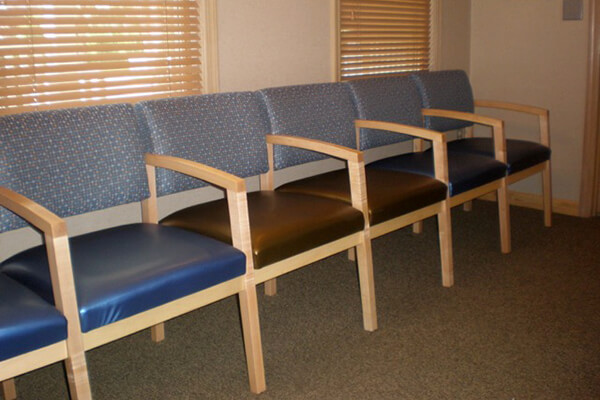 "It was a pleasure to work with System Office in every capacity! Debbie brought forth her many years of knowledge as well as her keen eye for design and ability to determine what would work within our space while staying within our budget. She listened and understood our needs! Her knowledge, professionalism, and easy going nature from beginning to end was what made this project seemless – which made it a pleasure to deal with her, as well as the contractors. Everyone we connected was reliable and professional in every capacity. We were able to finish our remodel within our time schedule- which, as we know hardly ever happens when remodeling anything- we were delighted to open up on Monday morning to patients and a completed reno! I can highly recommend Debbie and everyone else she works with without reservation- you will be delighted with the end result! I can't wait for our next project!"
Brenda Mitchell, Office Manager David P. Young DMD
---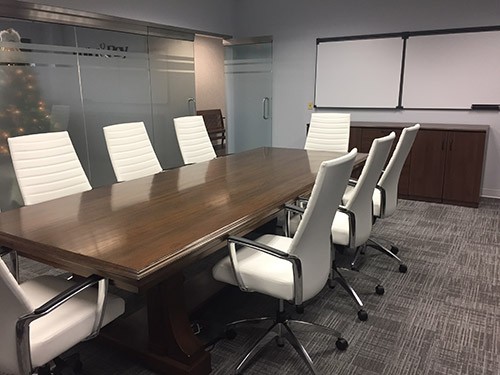 "Dear Deb, It was a pleasure working with you and your company in connection with the design and decoration of the reception area and the conference room in our offices. You made the process so easy and affordable!" "The reception is stunning and we have received so many compliments from our clients. The conference room is now more functional and really fits our needs. You really understood what we were looking to achieve in these spaces and everything turned out better than we could have imagined" Sincerely,
Christine A. Roy, Rutter and Roy LLP
---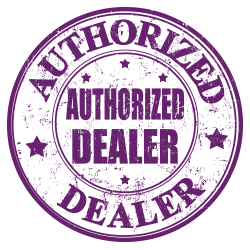 "Deb is so smart and thoughtful about her design work, she really knows her stuff.
I loved working with Deb and her company, everyone there was professional and easy to work with. Deb is extremely organized and and always presented a variety of design options. We have a Plastic Surgery Practice and our office decor was stuck in the eighties, Deb was able to create a space that we are proud of and feel very much at home in while we are working. We paced our project over a year and Deb managed it from start to finish. I miss working with her, it was a pleasure!"
Patricia Burnett, RN, BSN, Practice Manager Burnett Plastic Surgery, PC