New Office Space or Office Renovation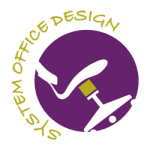 If you're a Business Owner, Building Owner, Doctor, Commercial Property Management Professional, or an Office Manager at a small or mid-sized company within the Healthcare or Commercial industries we can help you with your commercial or medical office redesigns, build outs, updates, complete renovations, and or partial renovations.
No office planning and design project is too small or too big.
We can help you plan and design your new office space to:
Be attractive and inviting to your clients and employees while conveying your brand and cultural experience
Creating a positive experience for your clients and employees so they'll refer others to your business increasing your revenues
Provide a safe, confidential and easy-to-use work space environment in compliance with your industry guidelines and regulations
Give your employees a comfortable and efficient space meeting their daily work needs, including ample storage, properly lit work spaces, noise reduction to promote production, and common meeting areas
System Office Design is a New Jersey based business guided by owner and hands on project manager Deb Hoffman. She is a seasoned office space planning, design and furniture consultant with over 20 years of experience in the commercial and healthcare industries. She is personally involved in every project from the beginning until the end. Your satisfaction is her ultimate goal.
All of your space planning, interior design and office furniture needs in one place
System Office Design can help you plan and complete your office space design. Every area in your office, including the reception area, conference room, storage area, cubicle section of your office, private offices, lunch room, training rooms and your executive's office will be planned to maximize your work areas, storage and space.
We work with and direct a team of expert service professionals in areas such as construction, interior design, custom commercial office furniture installation, customized healthcare office furniture installation, flooring installation specialists, wall coverings installers and window products installations.
As highly skilled and creative office space planning and design consultants, we are committed partners in your business's success. We have a detailed process to ensure you receive the attention to detail you deserve and the project is completed as stated, on time and within budget. Check out our process pages detailing our New Construction Process and our Renovation Process here for more information.
Contact us today at 609-514-5334 or email us at dhoffman@systemoffice.com to learn more about how we can work together to create an update to your commercial or medical offices with style, energy and performance.