Bringing Value, Design, Functionality, and Inspiration to Your Corporate Professional Office Space, School and Non-Profit Organization, Building Interior Spaces
The average employee in America, who works in an office, spends an average of nine hours per day at work or 1700 hours per year. The virtual office staff, or the work-from-home segment of the working population, spends less time in the office. Yet many of them still need office space on a part-time basis.
A professionally designed and furnished corporate office space will ensure your employee's needs are met, making them more effective, productive and comfortable.
Your company's culture, branding and inspiration becomes a reality
Our team will work with you to understand your company's overall space planning requirements. We'll discuss your:
Company's brand and culture; so it shines through when your visitors, clients and employees step into your space. Whether it is one office or more, once inside they'll begin to experience your company.
Employee's needs and wants, including storage requirements, work space functionality and common meeting areas, to ensure they're productive and effective each day.
Implementation of collaborative spaces, such as multi-purpose rooms, seating areas, docking stations, and high/low work desks that help foster greater employee productivity and innovation.
Furniture design preferences whether it is contemporary, modern, traditional, or a combination – it will fit your preferences, your creative ideas and your space.
Custom colors which can match your existing logo and branding to ensure your look is consistent throughout all of your visual representations.
Noise control needs during the planning process so your office provides confidentiality and a peaceful experience for your staff.
Planning for future needs by understanding how to make the space and furniture grow with you.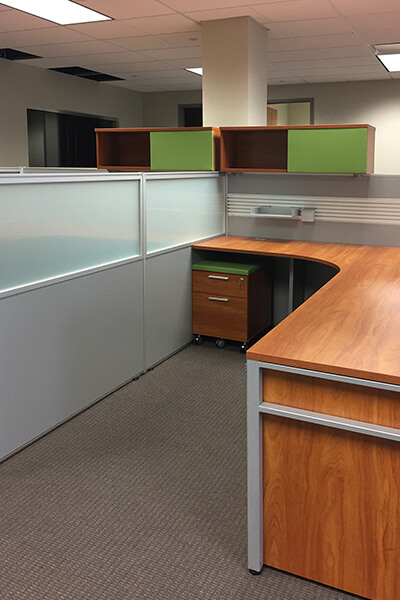 We'll combine your input with our experience to bring your office space design to life. You'll see colors, textures, a proposed computerized layout of your office furniture, and any customized design elements, so there will be no surprises.
You'll be provided with all the options, so you can control the design and office furniture selections according to your budget, your essentials, and your physical space.
No matter what your commercial office updating needs are, we have you covered. We provide a personalized, one-stop shop experience when redesigning a space.
We can help you update any of your office areas with design and furniture, including:
Reception Areas
Class Rooms
Training Rooms
Open Area Cubicles
Individual Offices
Conference Rooms
Executive Offices
Kitchens
Collaborative Spaces
Many more…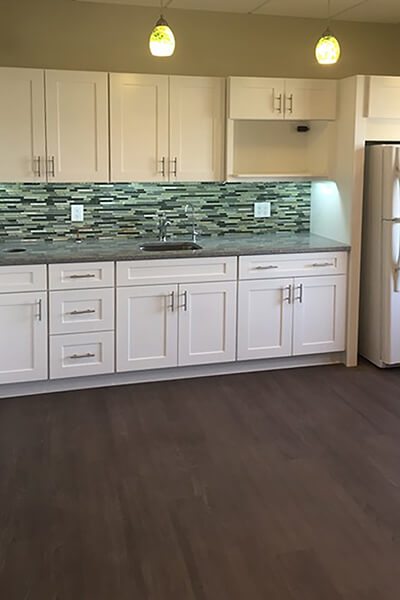 Our team works closely with top professionals in the area or your professionals to bring you the highest quality corporate interior design in an effective and cost-efficient manner. Some of the specialists we work with include:
Architects
Furniture Installers
General Contractors
Flooring Installers
Window Treatment Installers
Custom Cabinetry Fabricators
Sign and Art Vendors
Over several years of serving area organizations, our processes have been refined and perfected down to the very last detail. We handle everything from start to finish, removing the headaches and freeing you up to focus on running your company.
Contact us today at (609) 514-5334 to learn more about how we can transform your space to reflect your company's image and to a place where your employees enjoying working.